Classroom Discussion Guide
This very complete and thorough guide was written by the POV team in consultation with us. It offers background information on Grace Lee Boggs, and the various social movements and colleagues she has been involved with over the years,  We are thrilled to be able to offer it to our audiences who are interested to learn more about the context in which this film takes place.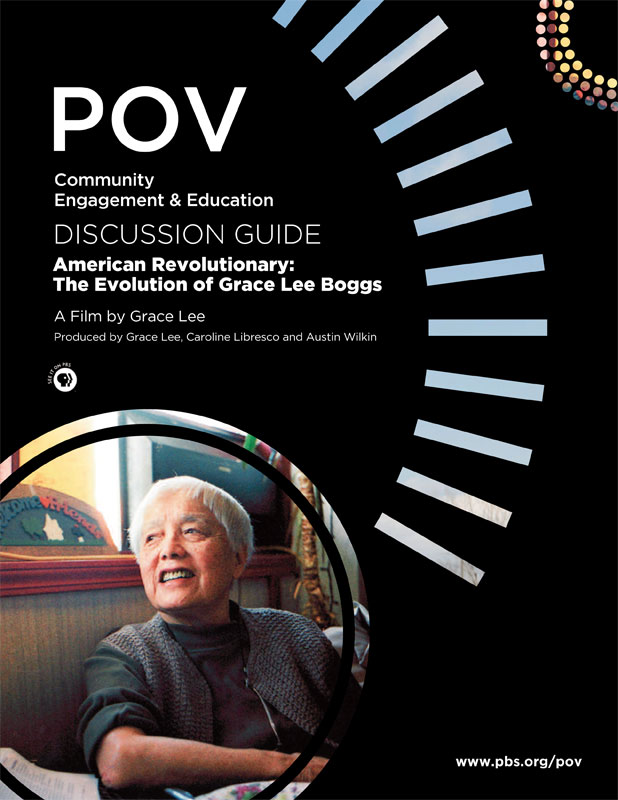 Toolkit for a Dialogue-based Screening
In the summer of 2014, Active Voice collaborated with the World Cafe to conduct several dialogue-based pilot events with the film. Our goal was to develop an event design that brings forth the best of both this beautiful story and a tried-and-true dialogue process in a single event.  By pairing a screening of this film with collaborative dialogue, our hope is that you too can create a powerful event in your community, connecting activists and advocates across issues and sectors.