News
We Stand with Standing Rock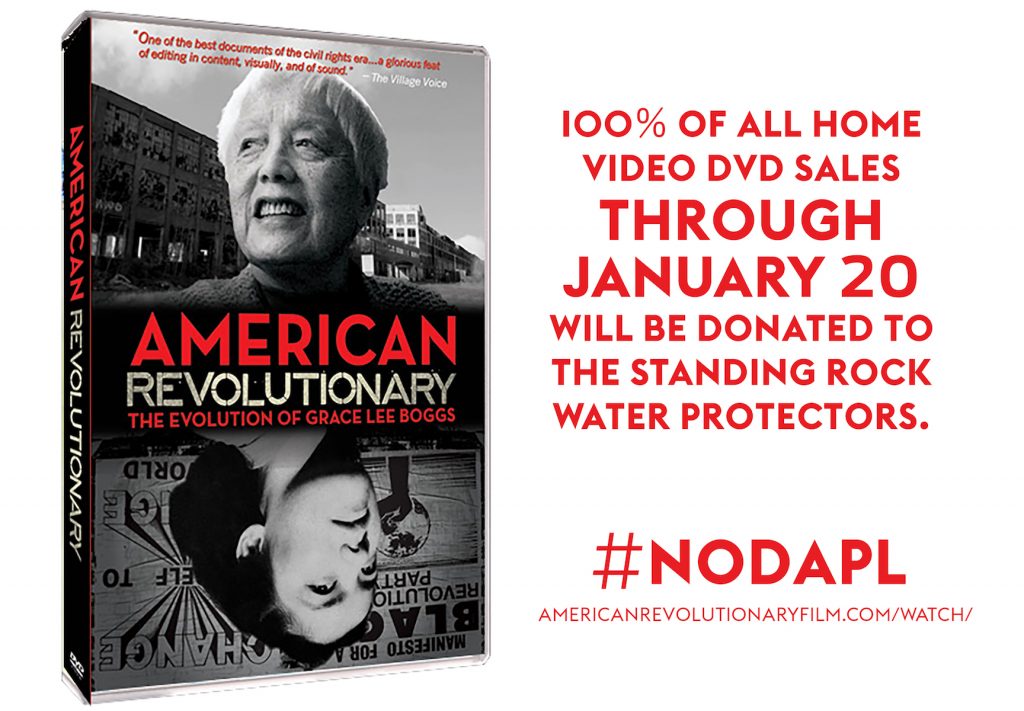 Dear Friends and supporters,
We find ourselves returning to Grace Lee Boggs words to reflect on all of the crises unfolding both in the US and around the world. With that it mind, we're offering a special post-election/holiday DVD sale of American Revolutionary: The Evolution of Grace Lee Boggs. In solidarity with the Native American revolutionaries at Standing Rock, we will be donating 100% of the proceeds from all home video DVD sales through January 20 to support the water protectors and their ongoing struggle against the Dakota Access Pipeline. For more info about where the funds will go, or if you'd like to donate directly to the Standing Rock elders, click here.
We are in a powerful moment in history. As Grace reminds us, crisis can bring both danger and opportunity.
Please feel free to share with your networks. #mniwiconi #waterislife #noDAPL
Rest in Power, Grace Lee Boggs. 1915-2015
A short video made up of footage — most of which we weren't able to use in American Revolutionary: The Evolution of Grace Lee Boggs.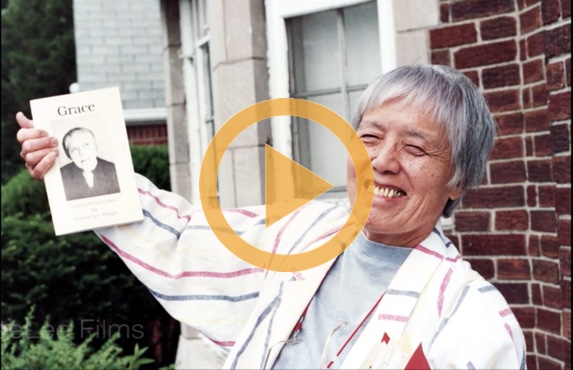 Rest in Power, Grace Lee Boggs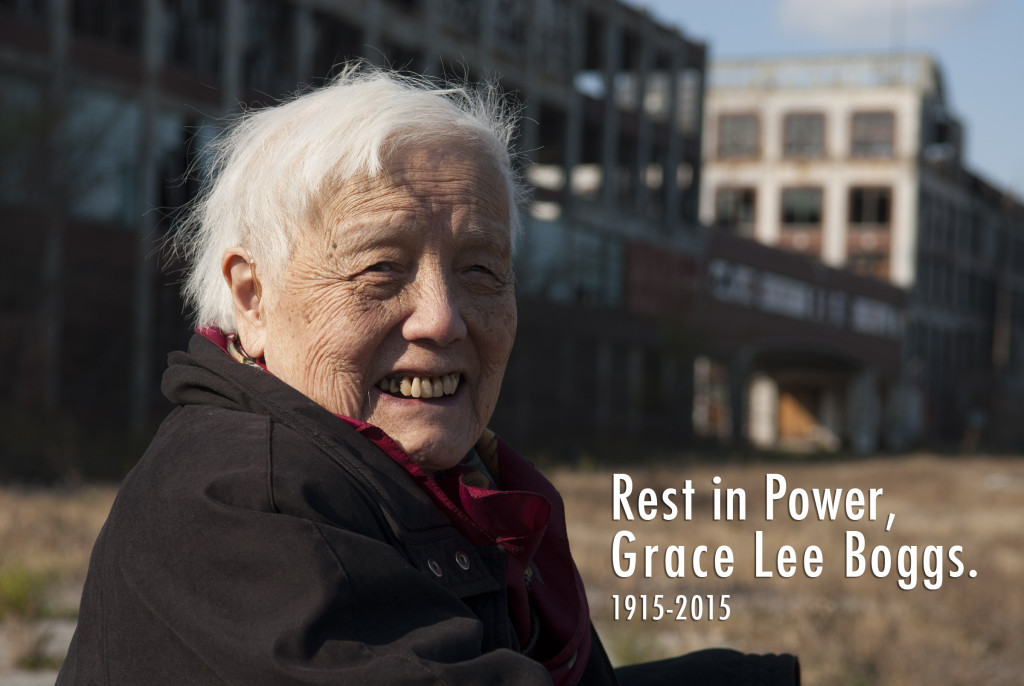 Grace Lee Boggs passed away peacefully this morning. We are so grateful for the vision of justice and human connection that she gave us and feel incredibly privileged to have been able to share her story with others.
POV is streaming the film for free until Nov 4: www.pbs.org/pov
Also available on Netflix streaming.
Grace Lee Boggs turns 100 on June 27, 2015
We'd love to have you reflect on what Grace means to you. Share on social media with a statement or photo or video (use your smart phone) and use the hashtags #GraceLeeBoggs100 and #AmericanRevolutionary. We will select a few to highlight on our own social media and if we do we'll send you a FREE copy of the film soundtrack.
Or, you can also share this clip from the film and wish Grace a happy birthday. Is your imagination rich enough?
George Foster Peabody Award
American Revolutionary is the proud recipient of a George Foster Peabody Award, recognizing excellence in "stories that matter" in electronic media. The awards ceremony will be May 31, 2015. Stay tuned!
Comcast Digital Subscribers – Watch the film On Demand until Feb 28!
American Revolutionary is available to all Comcast digital cable customers with On Demand.
Viewers should click on the "On Demand" button, and then look under the "Movies" folder. Look for the "Cinema Asian America" or "Documentaries" folder to rent the movie for $4.99! Comcast is available in many TV markets. Thanks for spreading the word!