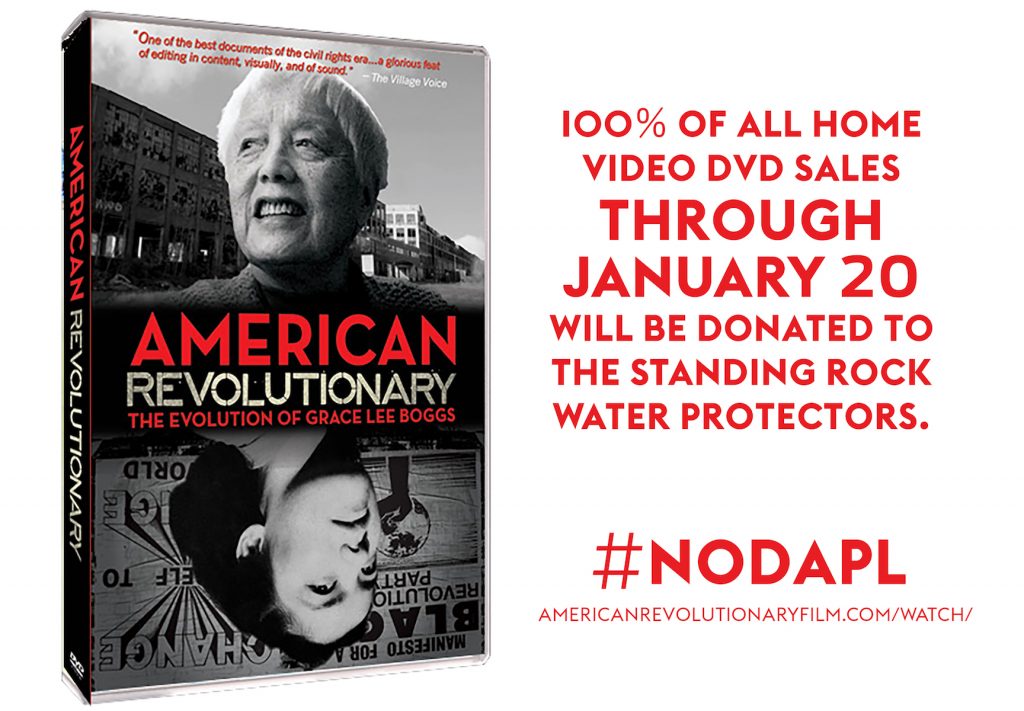 Dear Friends and supporters,
We find ourselves returning to Grace Lee Boggs words to reflect on all of the crises unfolding both in the US and around the world. With that it mind, we're offering a special post-election/holiday DVD sale of American Revolutionary: The Evolution of Grace Lee Boggs. In solidarity with the Native American revolutionaries at Standing Rock, we will be donating 100% of the proceeds from all home video DVD sales through January 20 to support the water protectors and their ongoing struggle against the Dakota Access Pipeline. For more info about where the funds will go, or if you'd like to donate directly to the Standing Rock elders, click here.
We are in a powerful moment in history. As Grace reminds us, crisis can bring both danger and opportunity.
Please feel free to share with your networks. #mniwiconi #waterislife #noDAPL